Pork Skin Dryer
Pork Chicharon is one of famous snacks in Philippines. Before making Chicharon, drying pork skin is very important. How to dehydrate the pork skin by TSIX dryer? Please see the follow directions.
How to Dry pork skin by TSIX dryer

1.Wash the pork skin, put the sliced into boiler for 5 minutes
2. Put the slices on the trays , let them keep a small distance between each other.
3. Put the trays into the TSIX meat dryer,divide the drying process into 2 periods, Set the target temperature at 40 degree C to 60 degree C and relative humidity 10% after about 6~8 hours, the skin will finish drying.
4. Ater finish the drying, frying the dried pork skin
When drying pork skin, the dehumidifying is very important. With the good dehumidifying system, the pork skin can't be dried fully,which causes the fried pork skin not crisp.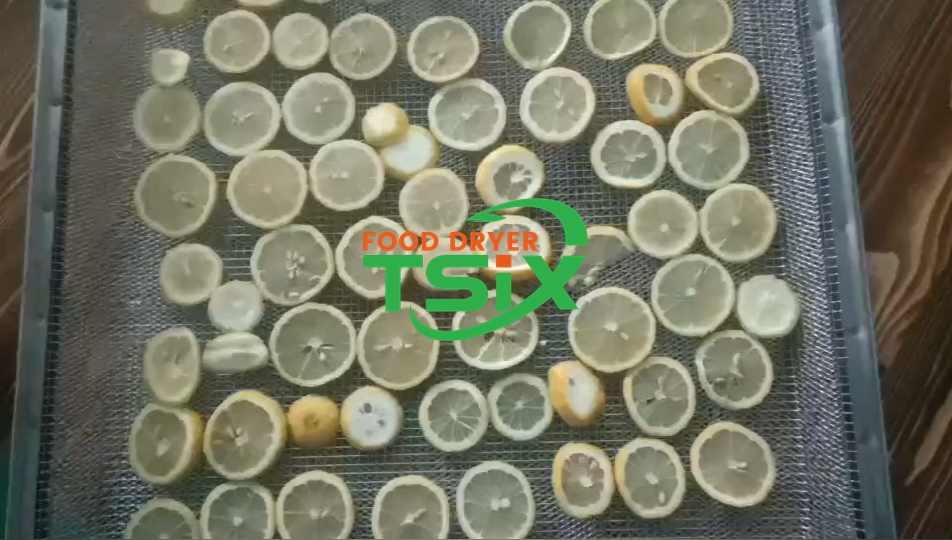 The Components of Lemon Dryer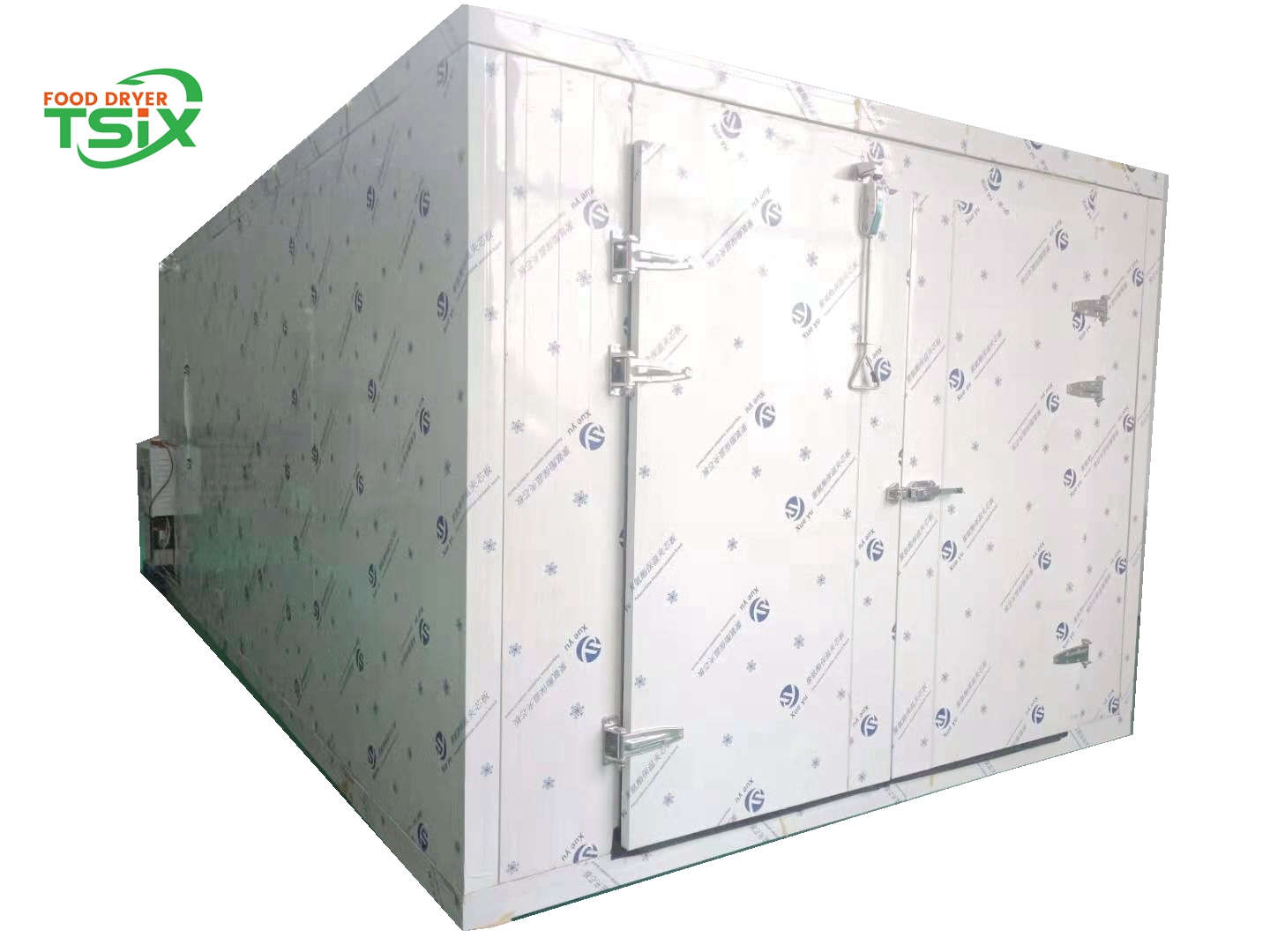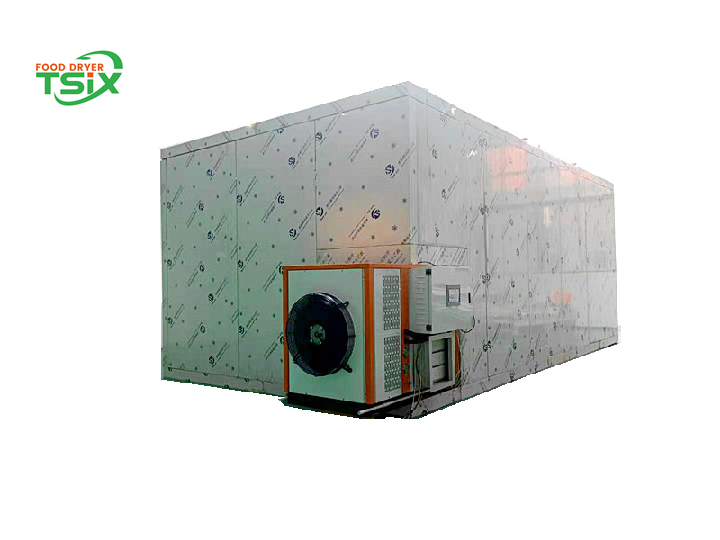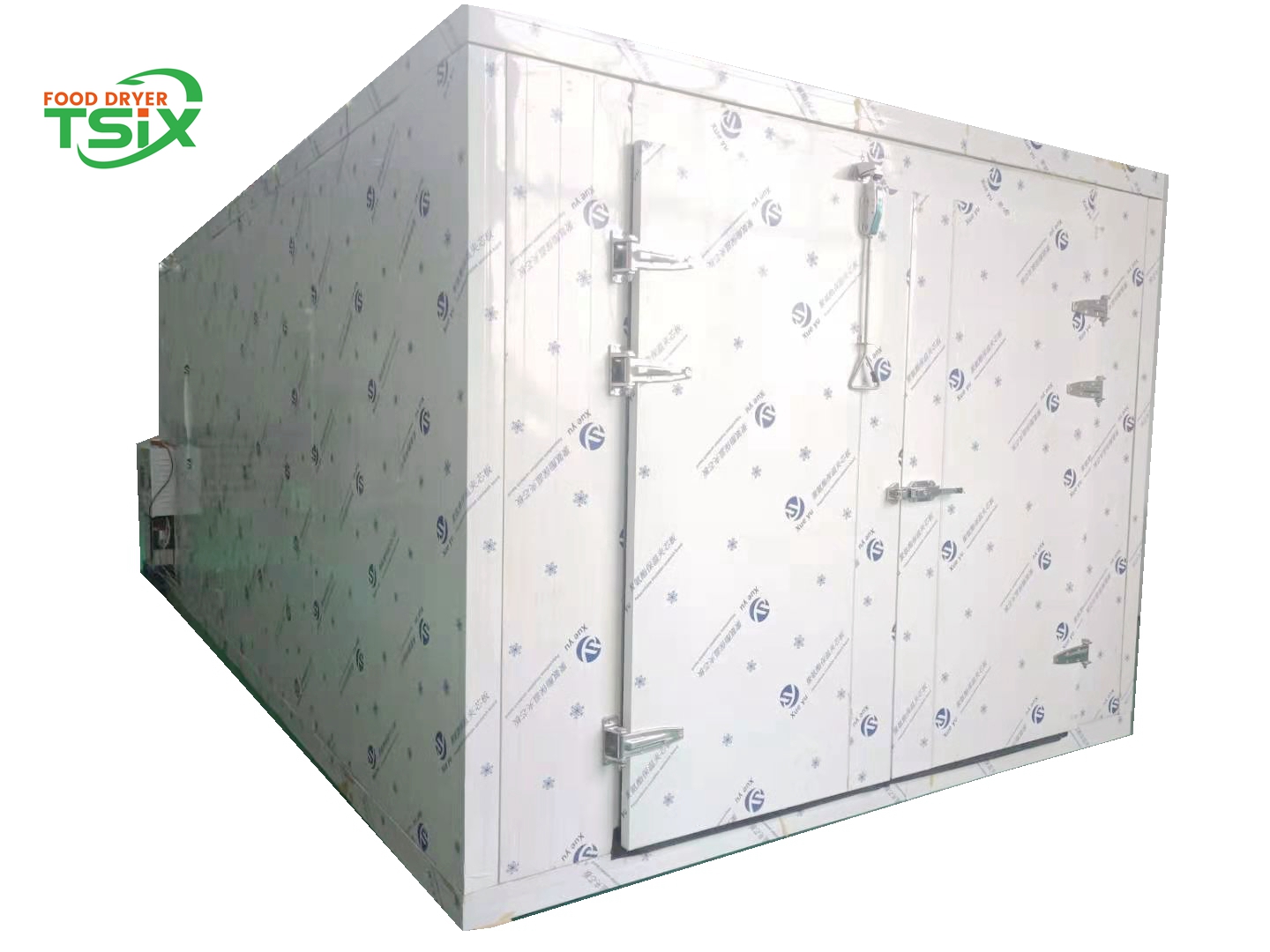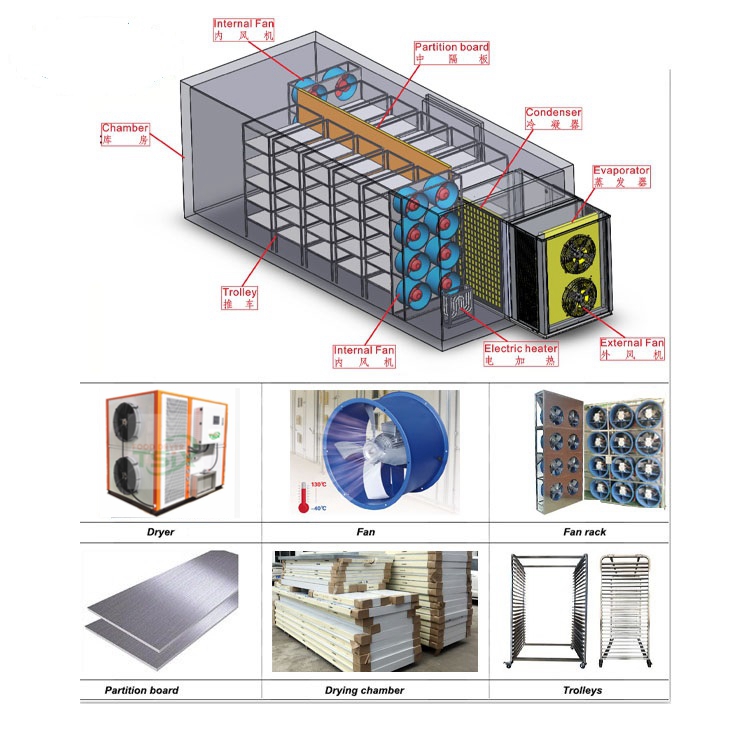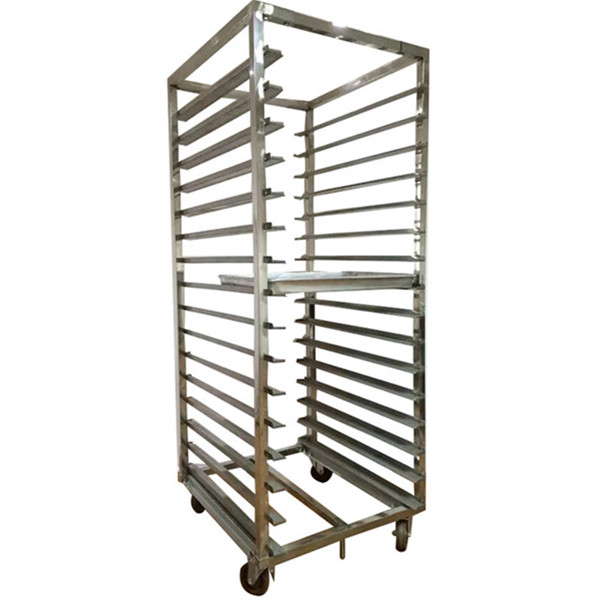 TSIX food drying machine is called hot air dryer and the working temperature is 30-80degree C.The drying equipment is composed of dryer, fan, fan rack, partition board, drying chamber, trolley and trays. The dryer is refrigerant system,which is composed of compressor, heat exchanger, and other refrigerant parts. The fan used in food drying equipment must stand high temperature and anti-corrosion. The material of fan rack in food process machine had better be stainless steel. The material of partition board and drying chamber is 10cm Polyurethane foaming,which is good material applied in food industry. Generally don't advice other materials like Rock wool board. The trolley and trays are stainless steel. With the tray, some use food grade plastic tray,which is cheap.