Roselle Dryer
Roselle is a species of Hibiscus probably native to West and East Africa and South-East Asia including Northeastern India. Generally the roselle are dried to produce tea or herb. By Tsix tea dryer, the roselle will be values. Drying the roselle by Tsix hot air dryer, low and middle temperature is best,which can guarantee the quality of dried roselle and retain its valued ingredients.
How to Dry Roselle by TSIX dryer

1. Select good roselle, peel them and wash
2. Put the roselle skins into the trays, push the trolleys with roselle into Tsix Drying Equipment
3. Setting the temperature 40-60degree C, the drying time 6-8hours
4. After finishing the drying, please pack the dried roselle by sealing vacuum machine
If want to shortening the drying time, the roselle can be put less. Also, want to keep the color not changed, the drying periods had better to divide into 2-3 times. At early periods, setting low temeperature 30-40 degree C in the herb dehydrator. At final periodsm the temperature can be 50-60degree C.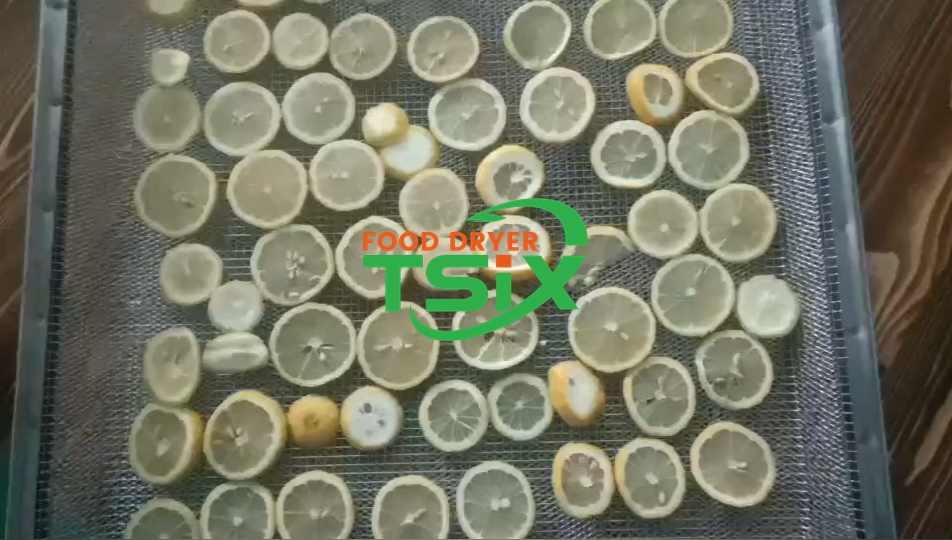 The Components of Lemon Dryer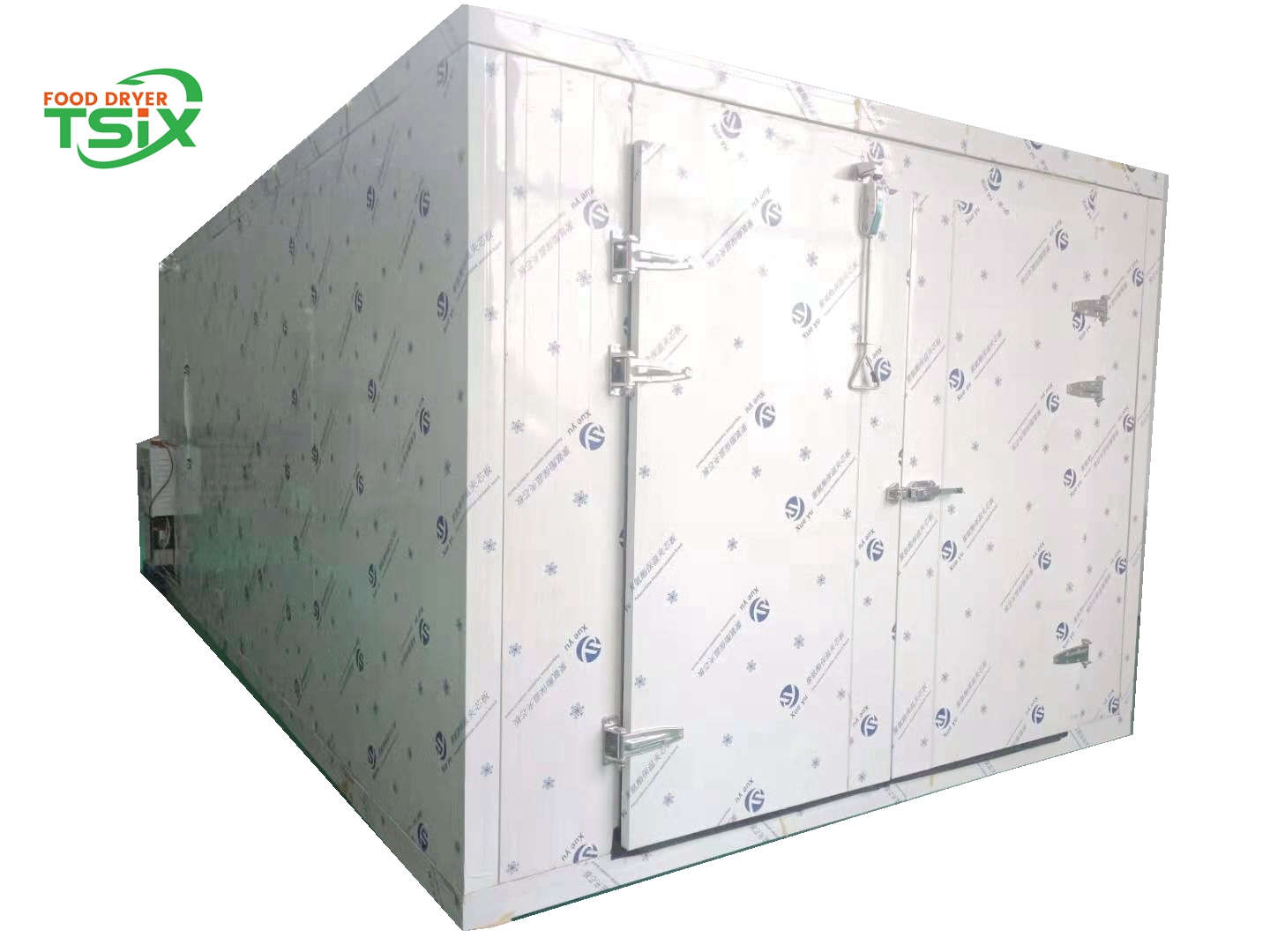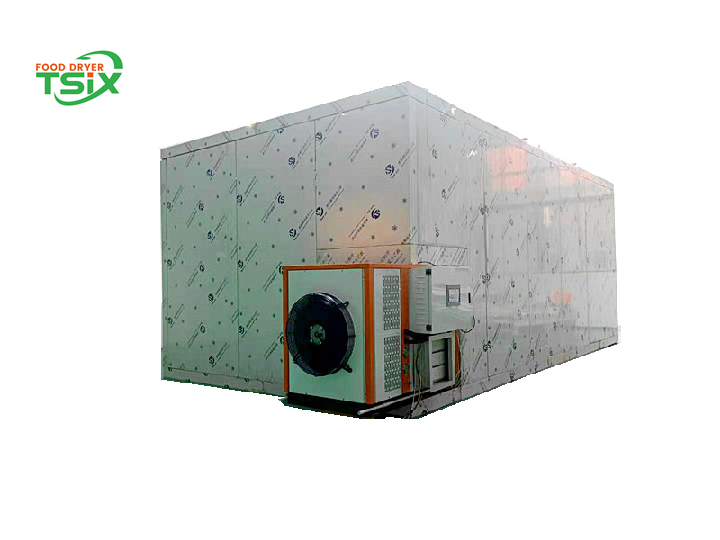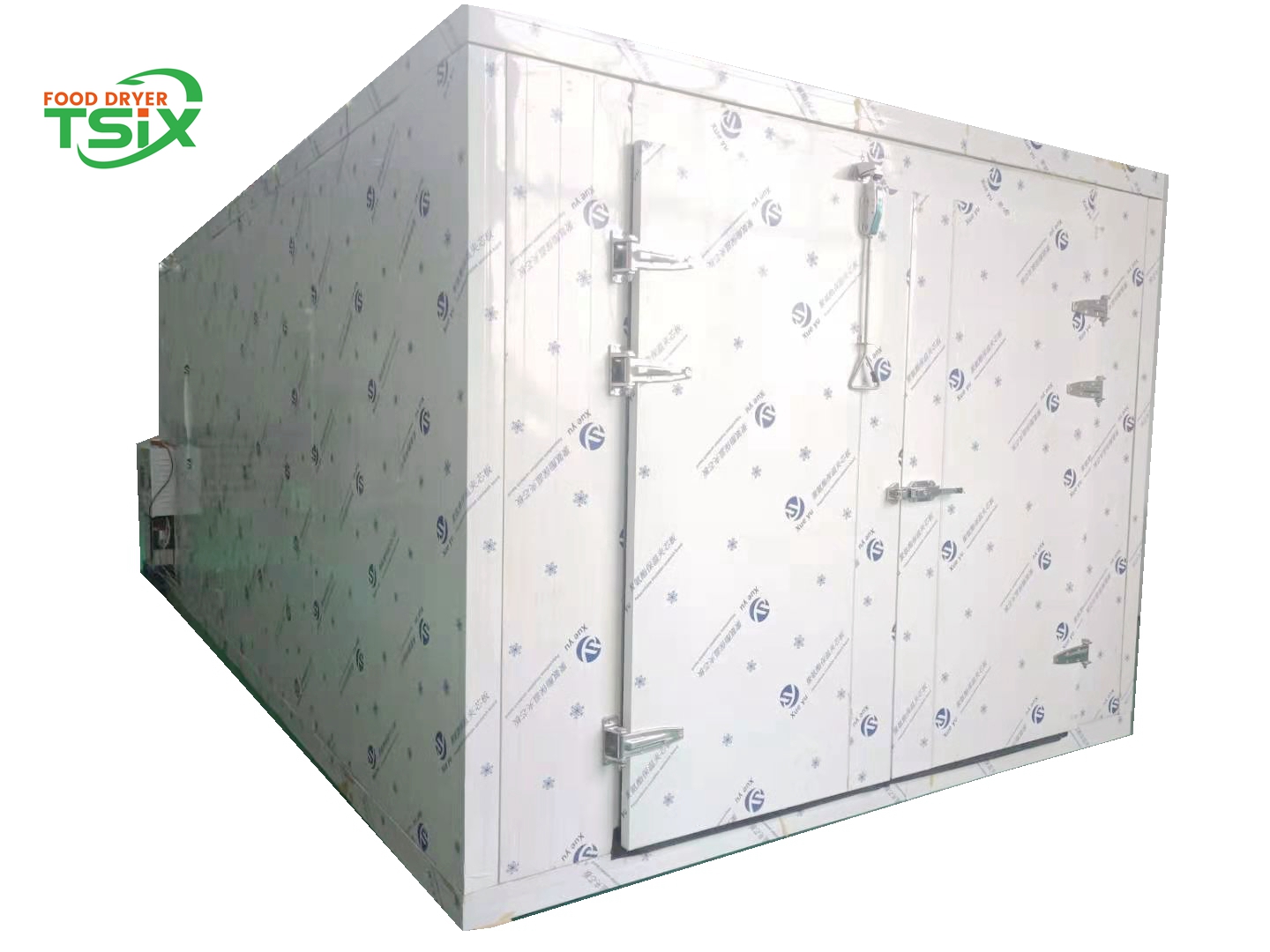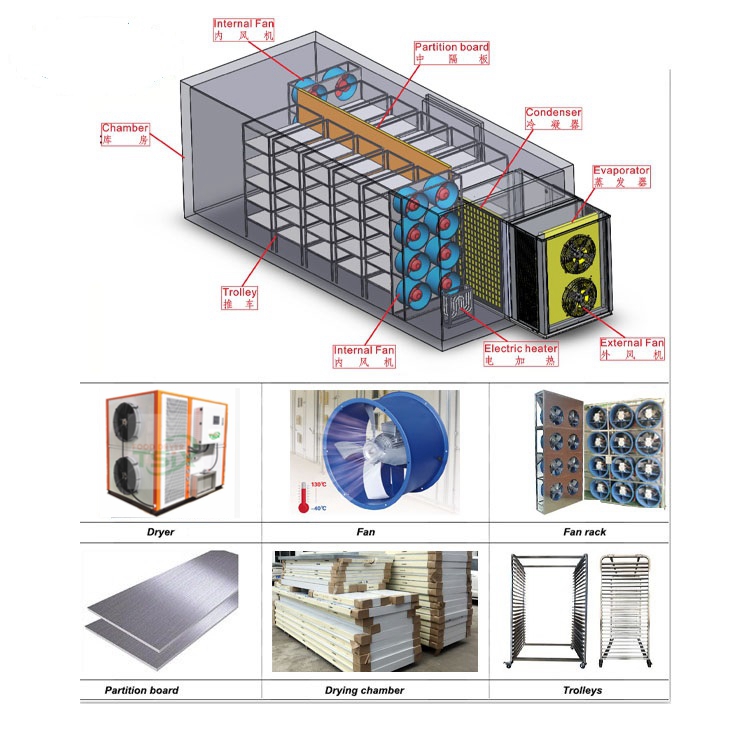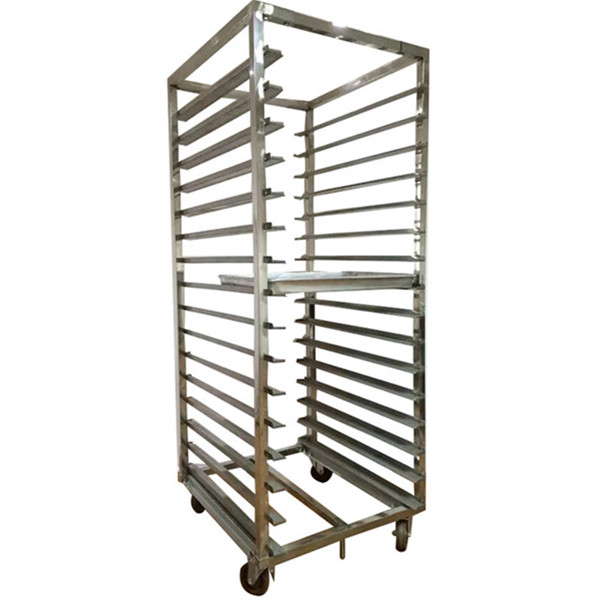 TSIX food drying machine is called hot air dryer and the working temperature is 30-80degree C.The drying equipment is composed of dryer, fan, fan rack, partition board, drying chamber, trolley and trays. The dryer is refrigerant system,which is composed of compressor, heat exchanger, and other refrigerant parts. The fan used in food drying equipment must stand high temperature and anti-corrosion. The material of fan rack in food process machine had better be stainless steel. The material of partition board and drying chamber is 10cm Polyurethane foaming,which is good material applied in food industry. Generally don't advice other materials like Rock wool board. The trolley and trays are stainless steel. With the tray, some use food grade plastic tray,which is cheap.